I had no history of touring in any way. I have been on a motorcycle trip for more than 2 days once in my life, also alone.
On the other hand, I noticed Andor Bezsnei's adventurous motor world trip on YouTube, and I also wondered how good it would be to get to Asia once by motor. But since I had neither hiking nor off-road experience, I was with him, I do a test drive for the first time.
The first day of the test drive led to the training of Attila Urbán Nagyenduro, and then I stayed at the riding school there in the evening. From here, I headed to Bosnia to gather more experience in practice.
Well, this test drive lasted for more than a year, limited only by the travel ban caused by the Coronavirus.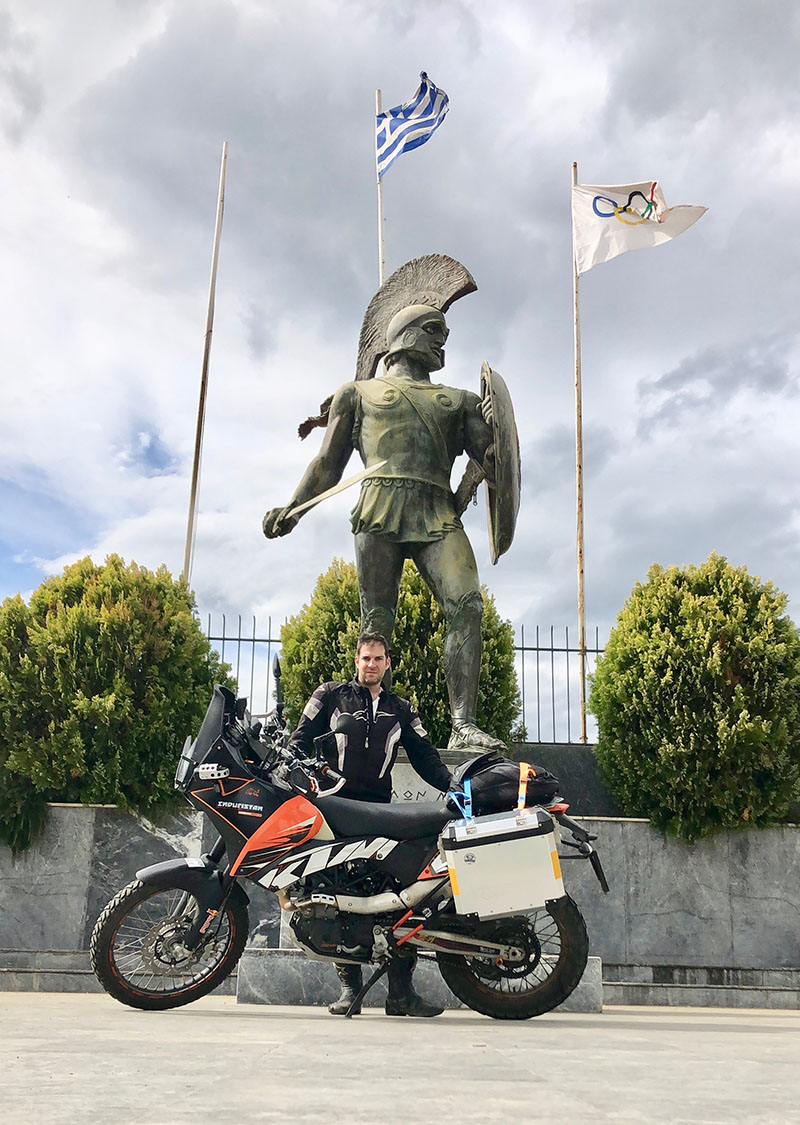 When I set off, I didn't buy anything in preparation. Or 2 side boxes for the engine though, which I then packed with what I have. My concept was as long as I didn't have to spend anything unnecessarily. Then, if I can base it on my own experience, I will see what I really need.
I tried to keep my packages to a minimum. In terms of both size and weight. I gave up everything I don't have to, instead of comfort I kept efficiency in mind, constantly sorting out my gear. What I hadn't needed for a long time I let go of and tried to get new things that would hold multiple functions at once, or at least smaller and lighter than the previous ones.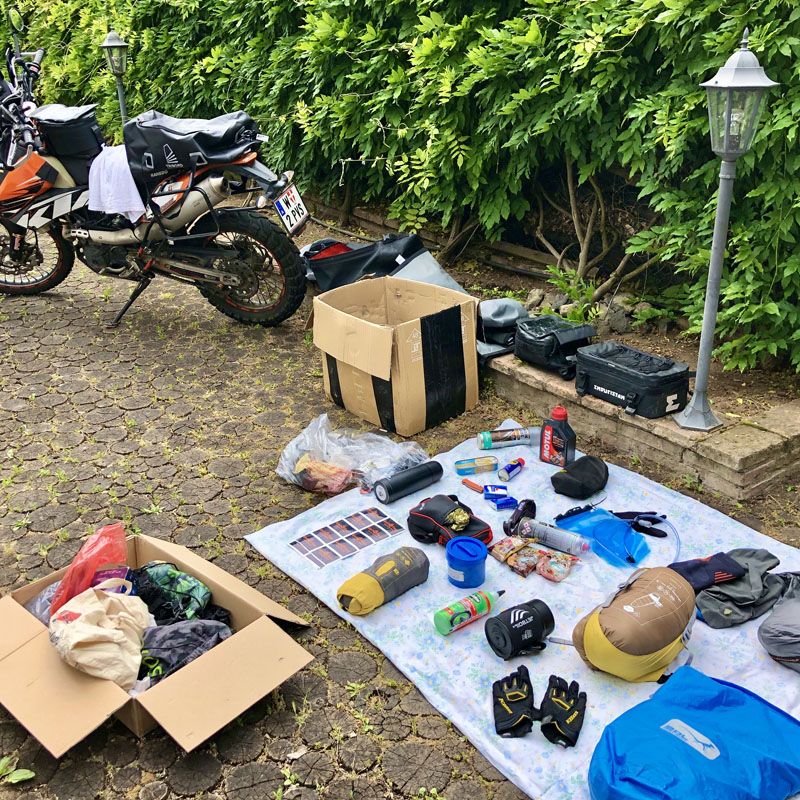 I can only quietly note, I started with a simple decathlon tent afflicted at festivals for 5 years, in the first (and not waterproof) motorcycle outfit of my life which is a plain street set and I have been skinning for 7 years already. In an interesting way, I got from Turkey to Norway with these as well.
I believe that to get on a longer motorbike trip doesn't matter if you can buy the latest Goretex hiking outfit or what supersonic accessories you are tuning your at least 1000 cc motorbike. If a decision is made in the mind, sooner or later everything will come together.
The best preparation for your tour is if you start today, you can be sure of that!